About us
We are Peter Balk and Angelica Beljaars.
In 1979 we started our company Bebop. We started collecting and selling "second hand" cloth and vintage furniture.
At that moment we had a very nice shop with two floors, which was on the beautiful Oudegracht 201 in the center of Utrecht. After 19 years a second building was added, just a few houses away, Oudegracht 187. An old city-castle with again two floors, all for furniture.
Especially the combination of old and new design made the collection varied and exciting. To combine beautiful vintage and modern design furniture in one space was our starting point.
After 36 years Bebop has moved at 1 november 2015 from a brick building to a digital space. By any interest, there is a possibility to view the well refurbished furniture in our Studio in the center of Utrecht; Keizerstraat 29. This is only by appointment.
We also re-upholster furniture. Best professionalism and high quality fabrics will make look your furniture as "new".
20-11-2018
Sometimes we are back in the streets of Utrecht with a Pop-Up Shop, as we did in november 2018 in a very nice building on the Voorstraat.
There will be more Pop-Up's in the future.
Follow us on Facebook or Instagram and you will be the first to know where and when.
www.Facebook.com/Bebopproducts
www.instagram.com/bebopvintage/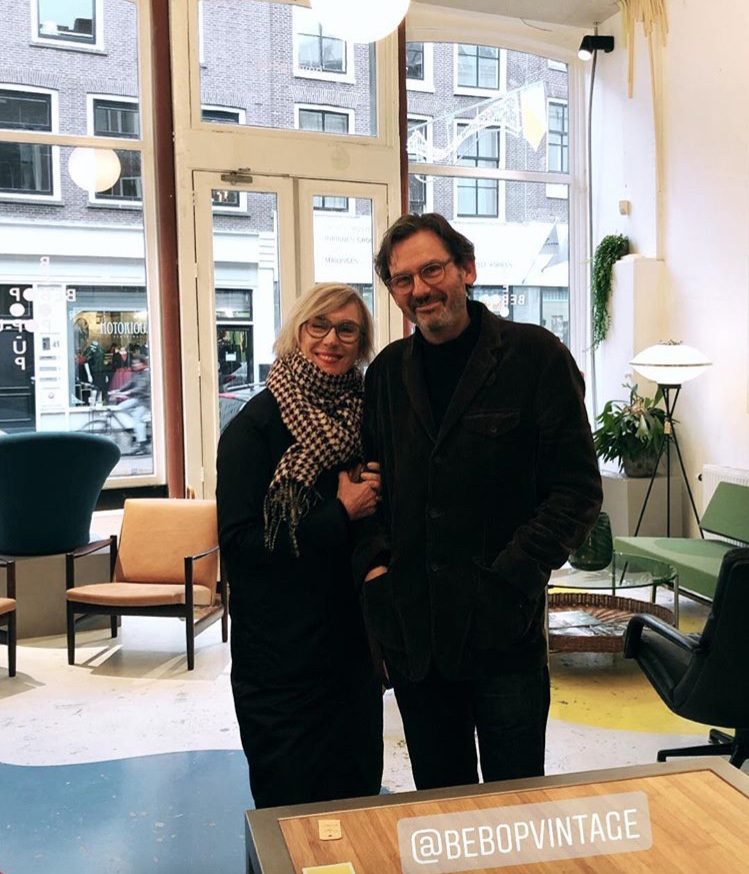 11-5-2020
Bebop Pop-Up shop again!
10th of March 2020 we started again a Pop-Up shop in the center of Utrecht, in the beautiful building on Oudkerkhof 48.

This corner building, fully made of glass, is perfect to show our furniture in their whole glory. With the two floors it looks like a small warehouse.
On the walls you see art of artist from in-and outside the country, selected by Cathy Pauwels (Belgium art) and Bas Meijer (Kunsthandel Meijer)
We also do re-upholstering, so your own furniture (depends on the style and the model) can be restored as new.
We are open on Thursday, Friday and Saturday from 13.00-17.00 ours and we will be there till end of august 2020.
Hope to see soon!
Angelica Beljaars and Peter Balk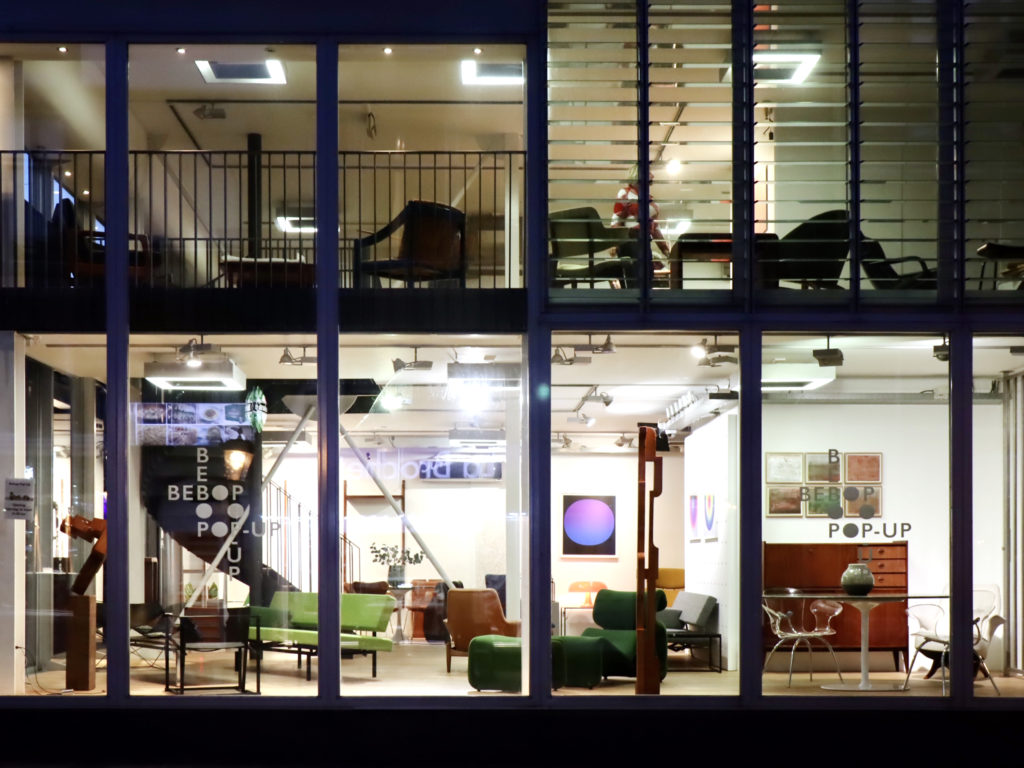 Oudkerkhof 48, Utrecht Open: Th-Fr-Sa 13.00-17.00 ours
For appointment call: 0302311323
Open till end of august 2020